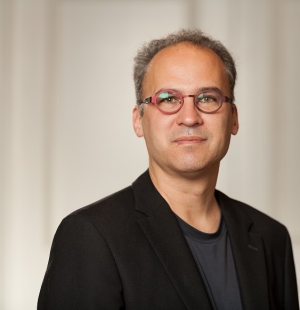 Eric Bosco
Eric Bosco is an entrepreneur and business leader who helps companies grow through research and development. As Chief Business Development & Partnerships Officer at Mitacs, he works closely with governments, academia and industry to promote innovation.
Prior to joining Mitacs in 2007, Eric served as the founder and CEO of XYZ Imaging, a company he led from a small start-up to a world leader and innovator in the use of holography in the 3-D imaging industry with capital investments totalling $25 M. His research led to the practical realization of direct-write digital holography. Eric was also the director of a not-for-profit holography laboratory for the purpose of teaching holography to CEGEP students in Québec and conducting scientific outreach and research by academics. He also worked on the science team of the Tokamac de Varennes, Canada's experimental nuclear fusion reactor, where he participated in the development of a sub-millimetre interferometer.
As a pioneer in his field, Eric's understanding of the importance of academic research to the growth of commercial enterprises led him to join Mitacs, a national research organization that promotes innovation. Eric's combination of business and scientific research experience provides him with the ideal skill-set to lead the business development team to connect companies and Mitacs' academic partners.