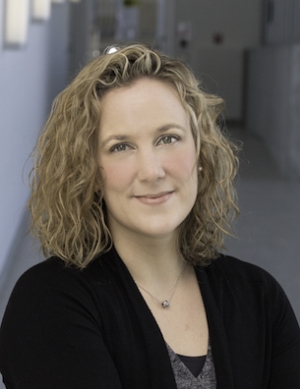 Julie Robillard
Dr. Julie Robillard is Assistant Professor of Neurology at the University of British Columbia and Scientist in Patient Experience at BC Children's and Women's Hospital. She is also Associate Director of Neuroethics Canada. She sits on the Board of Directors of the Medical Device Development Centre of British Columbia. She is Vice-chair of the Ethical, Legal, Social Impacts Committee of the Canadian Consortium on Neurodegeneration in Aging, a member of the Executive Committee of the Technology and Dementia Professional Interest Area of the International Society to Advance Alzheimer Disease Research and Treatment, and Network Investigator of the AGEWELL Network of Centres of Excellence. Dr. Robillard has held consultation and advisory role positions in the development of policy for organizations such as the Alzheimer Society of Canada and the College of Speech and Hearing Professionals of British Columbia.
Dr. Robillard brings her multidisciplinary background in neuroscience and biomedical ethics to the study of issues the intersection of aging, health and technology. Her current work focuses on the development of tools for the evaluation of the quality, ethics and impact of technology for dementia. She is also investigating the integration of artificial intelligence in technology for older adults with dementia and their caregivers as a means to ensure adherence to ethical norms. Dr. Robillard's research has been published in high impact publications and was featured at national and international conferences including the annual meeting of the American Association for the Advancement of Science (AAAS) and the Alzheimer Association International Conference (AAIC). Her work has also been featured widely by the press, including coverage by the National Post and the Wall Street Journal, and on CBC Television.
In addition to her academic activities, Dr. Robillard has significant experience in technology entrepreneurship, and has been a founding member of a number of successful technology companies.
Dr. Robillard is deeply committed to the engagement of people with dementia in research and is actively involved in knowledge dissemination and exchange with the local, national and international dementia communities.